Welcome to the home of iEARN Australia
Facilitating Australian students linking with students around the globe in collaborative educational projects.
ABOUT iEARN AUSTRALIA
About iEARN Australia
iEARN Australia, a founding member of iEARN International, facilitates Australian students linking with students around the globe in collaborative educational projects.
All projects are aligned with the UN Sustainable Development Goals and are designed to make a difference to the world and its people.
For over 30 years iEARN Australia has enabled young people to achieve outstanding educational outcomes through meaningful and motivating application of knowledge and skill in environments encouraging shared commitment and effort.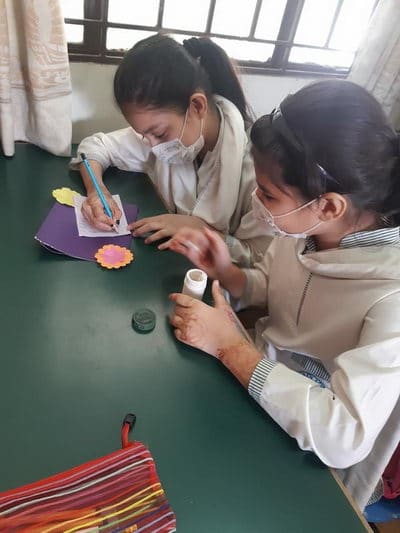 What is iEARN?
The vision and purpose of the International Education and Resource Network (iEARN) is to bring together young people from across the world through collaborative projects designed to make a meaningful contribution to the health and welfare of the planet and its people.
The iEARN network offers teachers the opportunity to initiate global collaborative projects, to work with other teachers to manage a project or to join an established teacher-managed project in areas across the curriculum.
Projects use a range of digital platforms which empower students through connection, collaboration and sharing of their thoughts, ideas and visions for the future. Through this collaborative, action oriented project work students develop understanding of other cultures and apply their skills in Critical Thinking, Communication, Creativity, Collaboration, Citizenship and Character.
 iEARN is a not-for-profit organisation with members in more than 100 countries.
A Sustainable Future
All iEARN projects must aim to help realise the world's 17
Sustainable Development Goals
 (SDGs), a set of targets relating to future international development, as set by the UN in 2016.
iEARN enables students and educators worldwide to design and participate in global projects as part of their regular classroom and after-school activities.

In addition to meeting educational goals, all iEARN projects must answer the question, "how will this project improve the quality of life on the planet?".

Participants become global citizens who make a difference by collaborating with their peers around the world.
It's an amazing experience both for teachers and students. My students tried their best to use English to express what they wanted to share with people far away from them. They did learn something more such as different cultures and  know how respect the others. They learned how beautiful our hometown is and understand our own cultures more.  When they received the cards from other countries, they were so excited and happy. It seems I could see their eyes are shining. They kept asking me about the meaning in the cards and started using google to figure everything out clearly. Also, I learned a lot from the other teachers who are so enthusiastic around the world. It's really a wonderful and meaningful project. Thank you everyone!!!
Dear Judy,
This project was very interesting and useful for my group of students. I We shared the knowledge how China, Russia and Slovenia people celebrate winter holidays and learnt about different cultures and traditions from partners' cards. It's an excellent idea to collaborate with different partners and their students around the world, sending and receiving holiday cards. IT WAS REALLY A WONDERFUL EXPERIENCE FOR US.
We would like to join this project next year.
Regards,
To join iEARN Australia register on the iEARN Collaboration Centre via the button below.
Upon completing registration, you will be contacted directly by iEARN Australia to complete your membership and to pay the AU$88 annual fee.
Membership gives an individual or a school access to the global network of educators and schools and the ability to participate in the range of iEARN collaborative projects.
As a member of iEARN you will be part of a supportive and collaborative global network focussed on students learning with the world, not just about the world.